null April Fool Prank by @
Written on April 2, 2010
It was 5:30 PM, I was sitting in my cube lazying around, doing nothing and suddenly it dawned on me, Why not pwn our own site (empty mind is devil's workshop :P). I started to write a small html page that had the most common features of a defaced page, black background, red font, st3r30typ1c4l 4lph4b3t. At the end of the file I had put a message in black font color just to see if ppl take the time to go through the source of the page, actually also to prove that it was not an actual defacement :-P, which was a more factor. I asked Ajit for a code name for the defacer and he suggest the mock of India's biggest H4ck3r ever (yeah u guessed it right :-P, The Lamer). I deliberately pointed corrupt to the website and he understood that it was a prank and simultaneously sanyal also got to know about it. Abhijeet and Rohan fell for it and talked to Corrupt and Antz(who assumed it to be a prank). I had advised everyone who knew about it not to tell anyone else, not even the moderators.
At around 6:00 or so I get a call from heman(Moderator), worried and concerned he tells me that our site has been PWNED. "Damn!!! Yeah someone just told me about it" I said. Heman was at home at that time.
Meanwhile Ajit calls Murtu (Moderator) and tells him that the site has been pwned. He as usual started asking a lot of questions.
Suddenly there's a popup in gchat…..
"Tushar: null.co.in is pwned….
bring the site down for maintainence….and we can look at the logs.."
I talked to him for sometime and he was convinced that we had a breach.
I then changed the defacer's name to ch0r(which later proved to be an intelligent decision).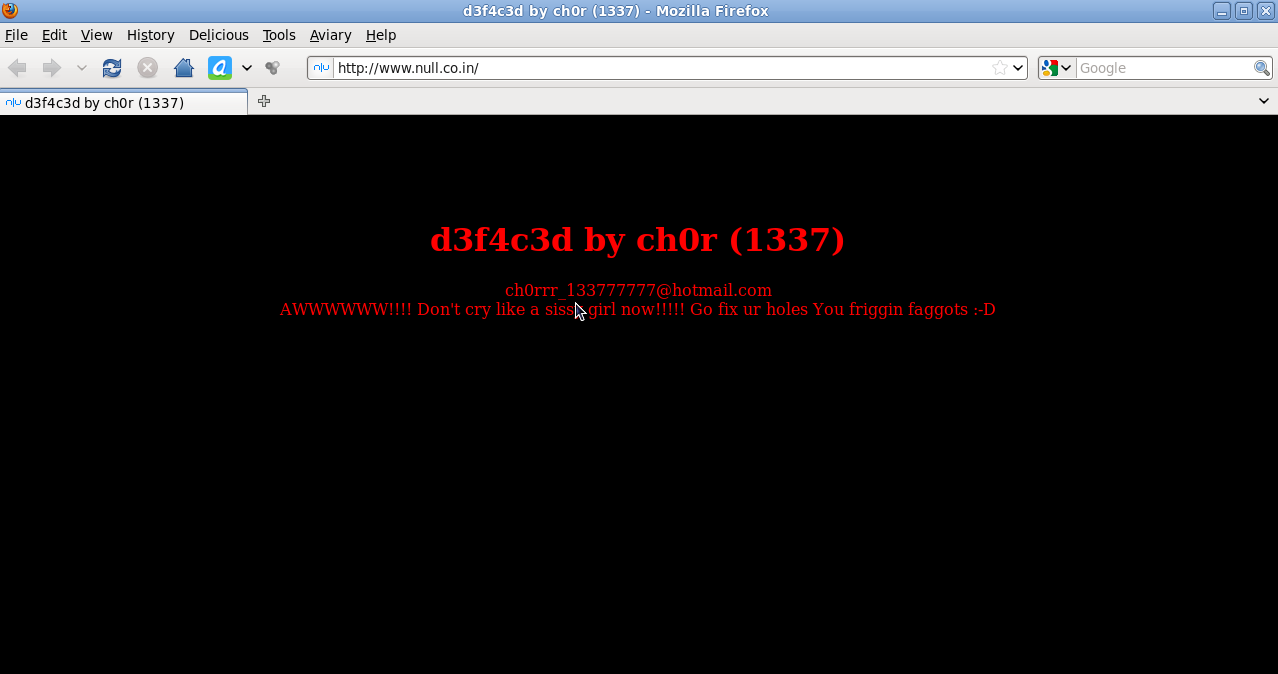 After some time I see heman in the office, "What happened? you are back in office" I asked him. He couldn't sit at home while some a$$ called ch0r defaced our site. He asked how the hell did the name of the defacer change? I told I had deleted the file but then it came back again with a different name and it looks like he has persistent access to our website. He then suggested I call up our hosting provider. I went into the conference room and pretended I was talking on phone. after about a minute I came back to the cube and guess what :-O heman was looking at the source of the defaced page and also saw the bottom message in the source:
<font color="black">BUSTED!!!!!! Happy Pranky April fool's day 😛 – by @ Please don't send an email about the April fool thing to the list and spoil the fun. We will talk about it tomorrow :-)</font>
</html>
BUSTEDDDDDDD!!!! I started laughing. He looked at me and said……………… What did the hosting guys say?????????
Wait a minute…. didn't he just see the message, well may be not…We are still alive :-P. That was the time I created the server being pwned $hit and everyone took it. I then befriended sanyal and told him to send an email to the list about the defacement because if I do it then people might get suspicious.
Meanwhile Murtu reached home and called me up and said "It was only a file and I have deleted it". I told him to check the thread on null list. I then decided to break the news and Ajit called him up.
Murtu: Hello yes kya hai
Ajit: apne site dekhi
Murtu: Tum Kahan ho? office mein?
Ajit: Haan apne site dekhi kya?
Murtu: 2 ghante se woh index file wahin pari hai tum delete nahi kar sakte the kya? Kya kar kya rahe the tum.
Ajit: Sir source code to dekh lo file Ka
Mrutu: <Silence>…..
Ajit & @: Mwwwahahahahahahaha….
HANG UP……….

Surprisingly, I got a call from my ex Manager, He told me to check our website as he had got a call from his friend about the defacement and I had to break the news to him too…Mwwahahahaha…..
pwned, he said laughing out loud "That was a cheap joke"……..
Well That's us….. End of story. Pwned or not Everyone had a laugh 😀
—–X—–X—–X—–X—–X—–X—–X—–X—–X—–X—–X—–X—–X—–
Oh wait there's more
At around 9:30 PM heman calls up and tells me he is trying to call the hosting guys but the no. is not reachable………………….
MWWWWAHAHAHAAHAHAHHA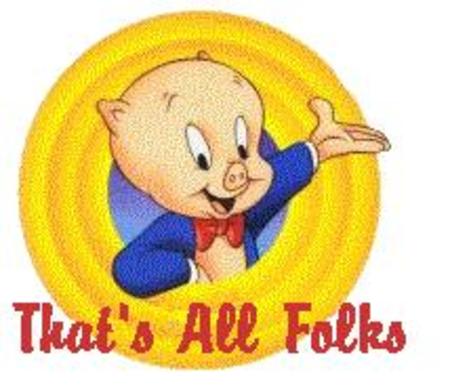 ---