null Dharamshala 1st Monthly Meet
Written on April 11, 2014
We had our 1st ever null Dharamshala meet on the 29th of March 2014. There were around 25 participants who attended. Their professions ranged from IT professional, web developer to freelancers. The view from the venue was breathtaking. One could see the whole of Dharamshala from there.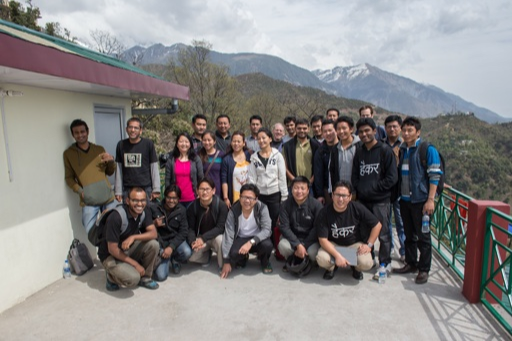 First talk was delivered by Murtuja Bharmal. Murtuja being one of the initial founders of null gave a brief introduction about null and its activities. Once the introduction was over he switched to his main technical topic "Information Security Overview" where he explained how the whole information security concept/scenario has changed in last one decade and discussed about current security threats and challenges faced by everyone. The audience was very receptive and asked many questions about current technologies and their limitations.
The second talk was delivered by James on WordPress security, he did a great job explaining to the audience about how to secure WordPress. James kept the discussion alive with regular interaction. He also talked about some of his experience and precautions that word press developers and admins should take while securing their own WordPress installations.
James's talk was followed with a small tea break. The attendees used this time to get to know each other and share their enthusiasm about null.
After the break, Madhu Akula delivered talk on switches and router configurationand he also explain how simple configuration changes in home router/wireless router can save you from lots of attacks and how people generally ignored these very simple and basic but quite important configuration changes.
The technical talks were followed by a feedback session and the date for the next meeting was decided. The next null Dhramshala is going to be on the 19th of April 2014.
---